it seems that these days any free time i have on the computer i am looking up nothing but house stuff. i just can't seem to stop! most likely it has something to do with moving into our new house next week (
ah
!). and the bedrooms need to be painted, so now i get to pick colours... my favorite part!
there are a few items that i need to start thrifting for. 

we need to get a futon-like sofa for the guest room/hobby room.

we really like this on from Urban... 

a dining room table, i gave my grey formica to my mom for buying us gardening equipment.

Dean found this one on craigslist...

for sure needs some cute yard furniture.

... and night stands.

this picture gave me a great idea. i have a screen/room divider thats a bit shorter than this one but really long. i may steal this idea. and those lamps!

i'll either do that or make one of these that are at Urban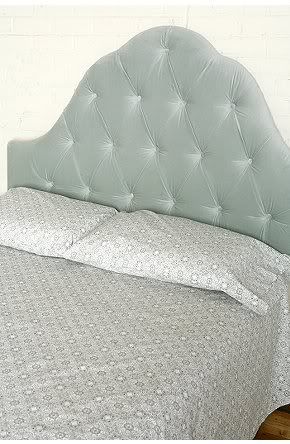 now for paint.

keep in mind this is the couch we have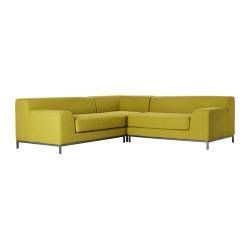 ok.

i love this green, always have. but it's very similar to the colour of our couch?

love this teal!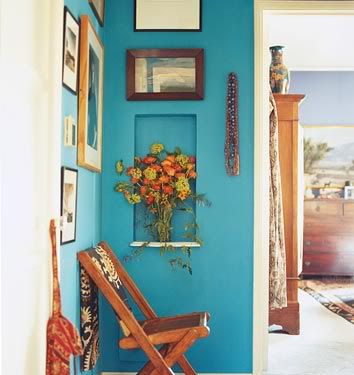 or maybe a bit greener version?

or pale?

even though this room is pepto-bismol pink and Dean would kill me, i think it is fab! 

now, i would never have a open, bare room painted this colour. but having in on walls that have a ton of shit all over them is a great idea.

i'm just sayin'.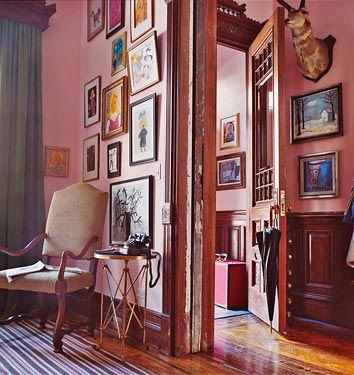 this is super dark, and being a renter i don't think i'll be able to do this but just look!.. tell me that isn't delightful??

imagine drinking coffee, smoking a cigarette and reading the paper in a cosy robe. luxury!

i like the light sky colour on the ceiling. 

now this,
this
is my
favorite
! adore, adore, adore it! i would love to make my whole house look like this. gasp!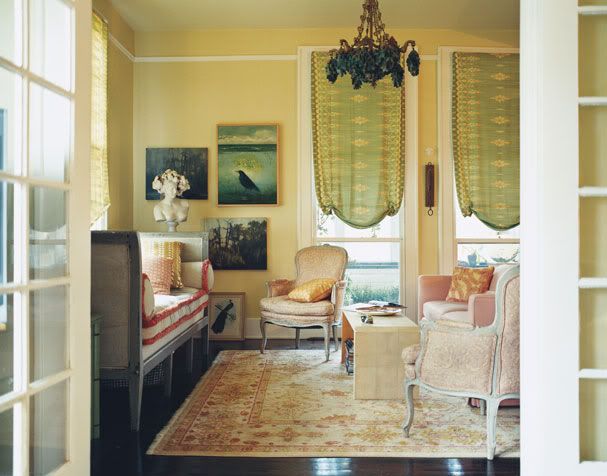 now for some decorating tidbits i found along the way

i have always wanted to have a whole wall or even just a little nook of books like this. 

... even if i can barely read and only own about fifteen books.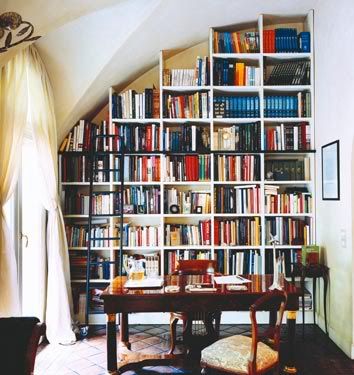 Oo... or this one that's painted a fun color!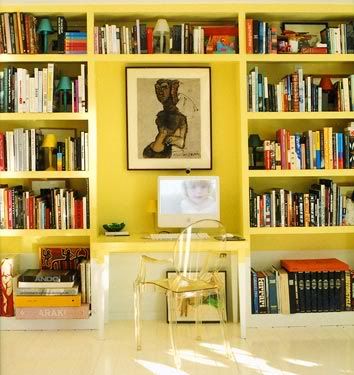 i love mirrored furniture!

no for reals... i seriously almost bought a full, and i mean full, mirrored bedroom set. 

yeah. my hubs stopped me.

i thought this was a super cute idea.

it's a vintage tv try turned into a side table. there was on on the other side of the couch as well.

cheap and easy! just how i like it.
ahem
. 
and i still love this lamp. 

Yadira get Josh to get on that shit!

and i'm
still
going to make one of these, though i'm thinking bigger!
moving on up!

that is right... i am upgrading! on the 29th next week we start moving into our new home. this is the first house i have lived in that was actually mine and not my parents. the house is perfect! and i am so excited to finally "build a home" with my husband. 

for you readers who aren't personally friends with us... my hubs and i are coming up on our one year anniversary september 24th (also Yadira's birthday). we knew each other for maybe 2 months before we got married, we weren't even dating! so when we got married we were too broke to move into a bigger place you know, with me being unemployed and crippled (i just broke my foot and had surgery). a year later we are still living in my tiny one bedroom "bachelorette pad." it's pretty hot. 

so this is pretty much our first home together. cute, huh?

i will take before and after pictures of the place. pinky swear! 

ohhhhh..... so excited! just you wait!

Yadira, maybe i should just be the home fashion person and you should be the fashion fashion person.  well that's pretty much what it is already.  sorry duder.  i just have
house
on the mind.